Staff Answer

May 09, 2014 - 12:16 PM
The number of nodes in a project may be determined as follows:
1. De-select subsystem splitting: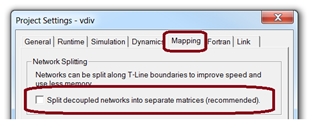 2. Compile the project.
3. Right-click on the project in the "Workspace" pane, and select "View Map File".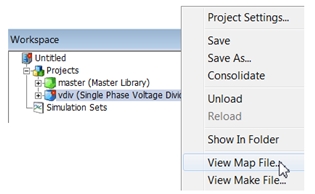 4. A "Map File" pane will display, and the number of nodes will be displayed as "NODES = #".
5. Reset your project to perform subsystem splitting, if required.
For information on the node limitations of the three different types of PSCAD, look in either of the following two locations:
- In the "Getting Started" document, located on the following web page:
https://hvdc.ca/knowledge-library/reference-material
- In the PSCAD Help files (Contents | Getting Started | Scope Boundaries).