Staff Answer

Apr 28, 2014 - 09:49 AM
Hello
You can not change you email address because it is tied to your account. You can change other details by going to your user profile in MyCentre. Start by clicking on your name on the top right of the MyCentre webpage. This will bring you to the PSCAD MyCentre user profile. This profile is for your account and not visible by others, we have disabled much of the contact information in the PSCAD Q&A Forum area to protect the privacy of our users.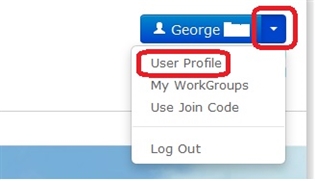 If you really want to use a different email, then you will have to create a new MyCentre user account.
Best regards,
George
--
George Wai,
Software Support & Development Specialist
Manitoba HVDC Research Centre
a division of Manitoba Hydro International Ltd.
211 Commerce Drive | Winnipeg, Manitoba, Canada R3P 1A3
T +1 204 989 1241 | F+ 1 204 989 1277
support@pscad.com | www.hvdc.ca | www.pscad.com
--
Source: