I have a trouble with governor working
Hello everyone!
I'm creating the synchronous generator-exciter-governor with (ST2A and TGOV1 models). As you can see, the speed in my result decreased from 314.16 to 311.5 rad/s. Can you say me the reason of this decrease? Is my governor not working? If it's not working, why?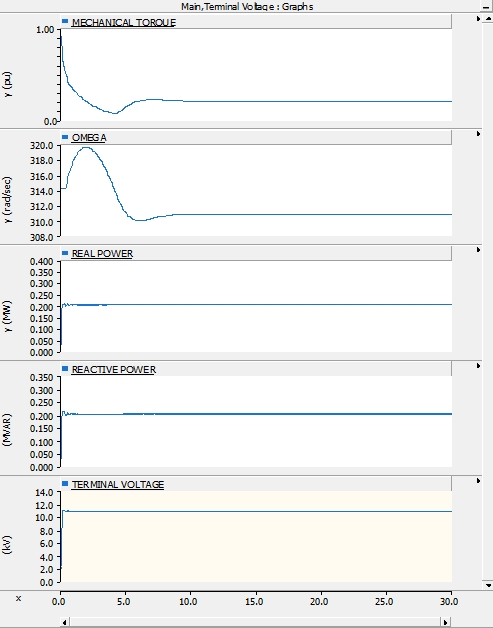 Status:
Open
Oct 22, 2021 - 12:03 AM
Steam turbine governor, synchronous machine, steam, turbine, governor
---
0
Answers
This question has not yet been answered.
Answer this question
Other Questions Needing Answers