VSC, short circuit, current problem
Hi, I created a 1MW solar farm model with VSC, connected it to the 15kV network and made a single-phase short circuit in this network, but I got such currents from the farm side.
Why, with a single-phase short-circuit, the currents increased equally in three phases?
The operation seems to be incorrect.
I am sending a photo with the current waveforms from PV and grid.
I am asking for help, best regards.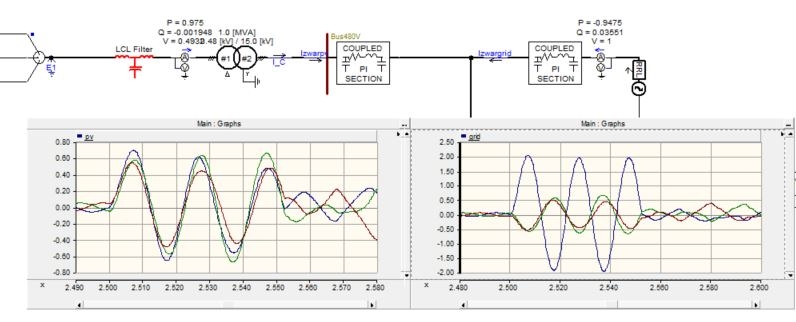 Status:
Open
Mar 13, 2021 - 09:53 AM
---
0
Answers
This question has not yet been answered.
Answer this question
Other Questions Needing Answers