Request for the details of hydro governor
Dear Sir/Madam,
I am trying to build the model of a hydro governor for synchronous generation, and meet some difficulties.
Could you please show me the details of one of the inbuilt model of hydro governors such as "Mechanical-Hydraulic Controls (GOV1)" in the example "sync_exciter_governor" as shown in Fig. 1? I tried to build one myself for comparison according to the diagram in the example as shown in Fig.2, but I did not find the input "z0", is there anything wrong with the diagram? Could you please help me out? It is highly appreciated!!
Many thanks!
Amy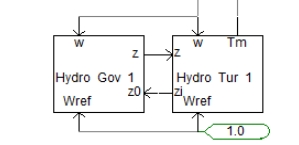 Fig. 1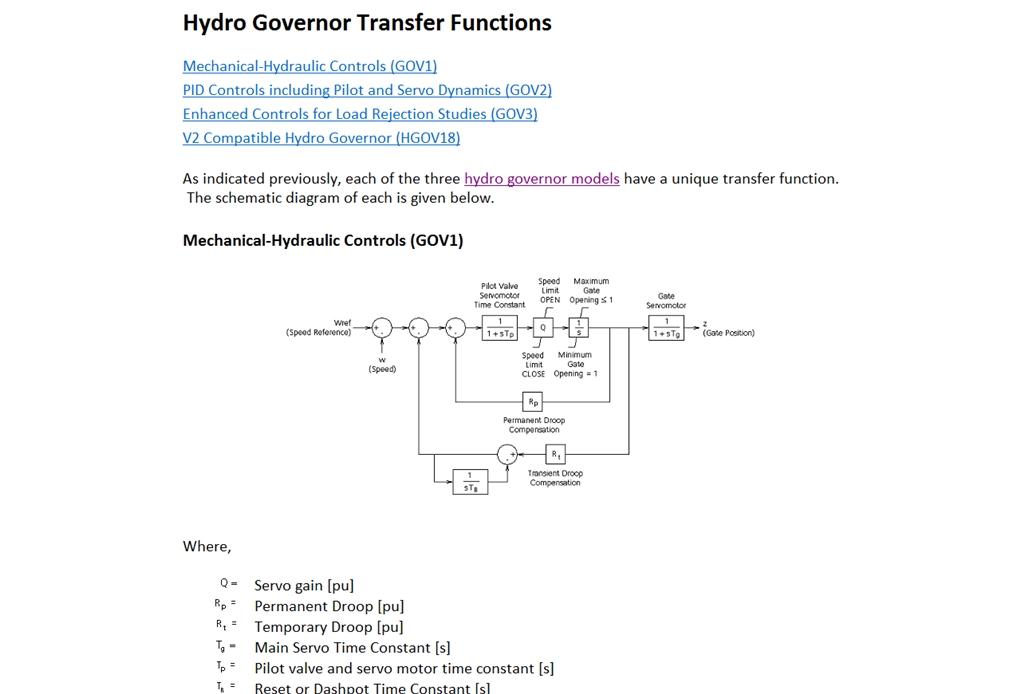 Fig. 2
Status:
Open
Feb 23, 2021 - 11:58 PM
---
0
Answers
This question has not yet been answered.
Answer this question
Other Questions Needing Answers