Parameters in PSCAD transformer model
Hi George, I have a question about setting up a transformer model in PSCAD with the name plate ratings. For example, I have the following info about a transformer, 600V-13.2/7.62kV (Wye-GNDWye), 2250kVA, Z=5.75%, X/R=4.67 Seems I don't have all the parameters asked in the model, like losses, saturation, magnetic characteristcs, etc. Where can I put X/R? Can you please suggest?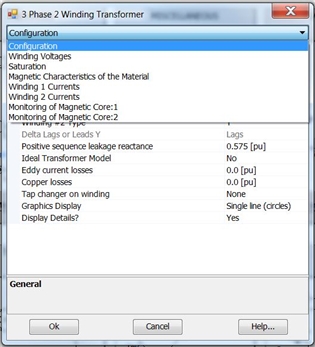 Thank you very much!
Status:
Open
Jun 10, 2019 - 10:19 AM
---
0
Answers
This question has not yet been answered.
Answer this question
Other Questions Needing Answers