this app has been blocked for your protection
I gave this error from my Windows 10, when i install MyUpdater. Therefore, i deactive my Antivirus and Windows Defender, also i tried in administrator account and all of them didnt work. How can i install this?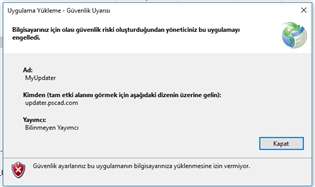 Status:
Open
Mar 24, 2019 - 02:22 AM
install PSCAD Free eition in L, install free version, Installation Free PSCAD, install, installation
---
0
Answers
This question has not yet been answered.
Answer this question
Other Questions Needing Answers