frequency measurement problems
Hello,
There is a problem with my simulation:
The frequency curve measured from the main circuit using the component of "Frequency and Incremental Phase Measurement" is quite different from the one of the part of droop controller.
I am wondering how to solve this problem, and are there any other methods to measure the frequency and get the corresponding signal which can be transmitted?
The relevant figures are attached to here.
Thx.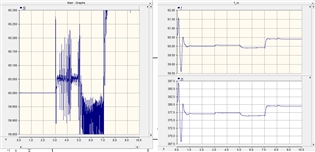 Status:
Open
Apr 06, 2017 - 05:31 AM
---
1

answer
Answers

Jan 16, 2019 - 01:17 AM
Hi there,
please see the attached photo
Regards
Answer this question
Other Questions Needing Answers