i can't run the 3 terminal HVDC link with 2 level VSC terminals on my PSCAD 4.6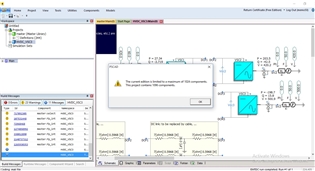 Hi Hasan,
Hope you are doing well.
This edition is limited..What shall i do?? can i upgrade this version to professional? How??? need license.
Thanks in advance
Status:
Open
Mar 22, 2017 - 08:35 AM
---
0
Answers
This question has not yet been answered.
Answer this question
Other Questions Needing Answers