I want to model frequency dependent RL branch transmission line model using custom component feature of PSCAD.
I have to write fortan code for this transmission line. The Transmission line should have mask for resistance, inductance, min frequency, max frequency and step frequency, accordingly transmission line should have RL branches ( number or parallel branches = (frequency range)/step frequency) i.e for each frequency there should be RL branch. Finally, the code should have the transmission line wave concept of nortan equivalent. Please give suggestions.
Please find attached copy of transmission line that I wish to model. The one with single conductor.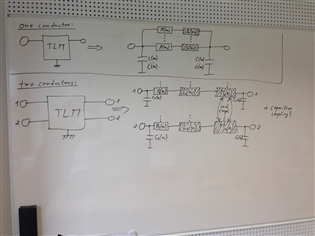 Status:
Open
Jan 13, 2016 - 05:20 AM
Fortan, Transmission line, Modelling in PSCAD, Hasan, GeorgeW
---
0
Answers
This question has not yet been answered.
Answer this question
Other Questions Needing Answers