Answers

Dec 10, 2015 - 02:28 PM
Something wrong with the last post.....here is my question again....
I am trying to implement FOC (field oriented control) for a PMSG based wind turbine. Please see the figure attached for the details on control loops. Can anyone tell me whether the option of
multimass interface
to be kept enable or disable in PSCAD?
Also, if anyone can share a similar model, it would be a great help. I have gone through all examples and models shared on this forum before, but none of them helped.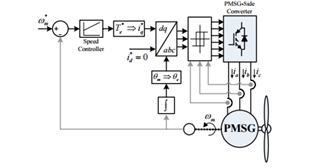 Thanks in advance,
Jay