Full bridge DC/DC converter
Hi,
I have made a model of dc/dc converter(haven't regulate the PI parameter). But when I run it, the software will give me a warn like this.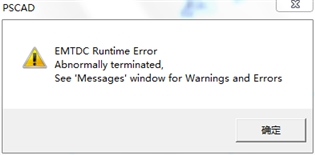 I don't know what is wrong with it. Can you help me?
Status:
Open
Apr 03, 2015 - 07:59 AM
DC/DC converter, EMTDC Runtime Error
---
0
Answers
This question has not yet been answered.
Answer this question
Other Questions Needing Answers