Staff Answer

Oct 06, 2014 - 11:52 AM
Hello
I am sorry but we currently do not have an example with an operational amplifier component. That being said, it should be very straight forward to model the transfer function using our CSMF library components. The equivilent circuit can also be implimented using our existing library components.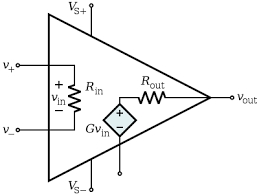 --
George Wai,
Software Support & Development Specialist
Manitoba HVDC Research Centre
a division of Manitoba Hydro International Ltd.
211 Commerce Drive | Winnipeg, Manitoba, Canada R3P 1A3
T +1 204 989 1241 | F+ 1 204 989 1277
support@pscad.com | www.hvdc.ca | www.pscad.com
--